GoDaddy Domain Transfer: How To Transfer Domain To Another GoDaddy Account/Registrar?
This is the step-by-step tutorial on How To Transfer Domain To Another GoDaddy account. The reason for GoDaddy domain transfer to another account can be anything. Most people transfer domain to another account when they have to sell it or gift it to somebody else. When you transfer domain from GoDaddy to GoDaddy there isn't any extra transfer cost, but if you are making the transfer out of GoDaddy you have to pay some cost which will extend the domain expiration date depending upon the plan you are choosing.
How To Transfer Domain To Another GoDaddy Account?
Step 1: Login to Sender's account > Click on Profile Icon > My Products
Step 2: Click on Manage which Domain name you want to transfer 
Step 3: Scroll down & click on Transfer Domain To Another GoDaddy Account
Step 4: Enter Email or Customer # and Select Yes or No according to your choice and hit Transfer Domain
Step 5: Transfer Confirmation Message will be displayed here
Step 6: Sender's Account Is Now Empty as you can see below
Step 7: Login to Receiver's Account > Click on Profile Icon > My Products
Step 8: Click on Manage All in front of Domain
Step 9: If you are doing with phone Turn On Desktop Site > Click On 3 Line (2 Domains are available in the receiver account)
Step 10: Click Domains 
Step 11: Click Transfers / Transfers-In
Step 12: In the 1st Dropdown Select All Transfers In
Step 13: Select The Domain Name You Want To Receive and hit Accept Transfer 
Step 14: If you want then fill your information (by default it contains the information of the person who bought the domain name from registrar) or leave as it is and click Next
Step 15: Tick & hit Begin Transfer 
Step 16: Domain Transfer Confirmation Message > Click On View My Domains
Step 17: As you can see 3 domains are available in Receiver's Account 
Step 18: Receiver's email confirmation message 
This is how you can transfer domain from one GoDaddy account to another. But if you are still having any queries, here are some guides published by GoDaddy.
How To Transfer Domain From GoDaddy To Namecheap?
Namecheap provides amazing deals and offers on domains, specially when you transfer it from another registrar to Namecheap. You can use this procedure to do with any registrar, not only the Namecheap.
Step 1: Login to GoDaddy account > My Products > Under Domain section, Tap on Manage near the domain you want to transfer
Step 2: Turn Off Domain Lock > Click On Transfer Domain Away From GoDaddy
Step 3: Continue with transfer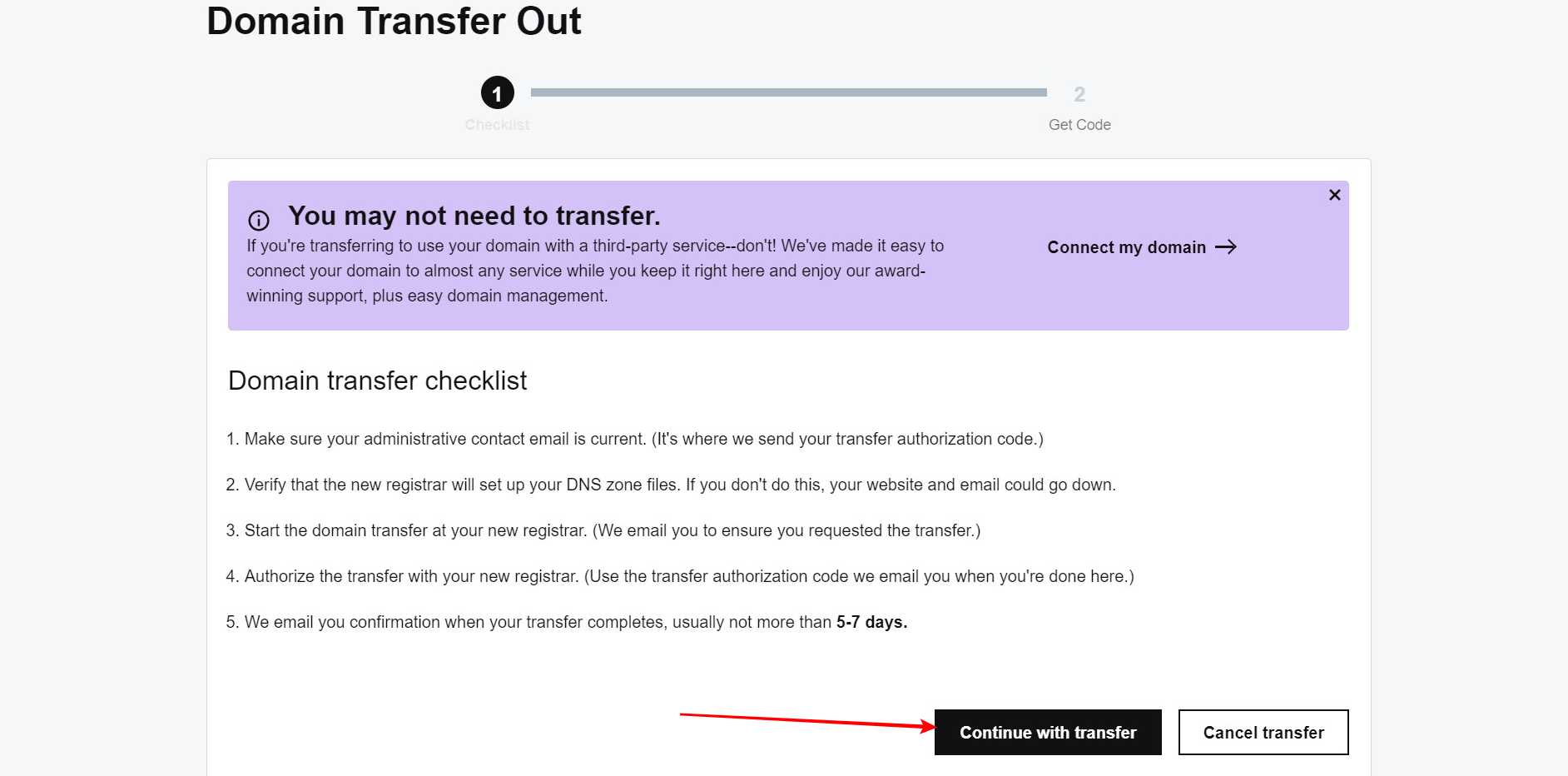 Step 4: Click On "Click Here To See Authorization Code"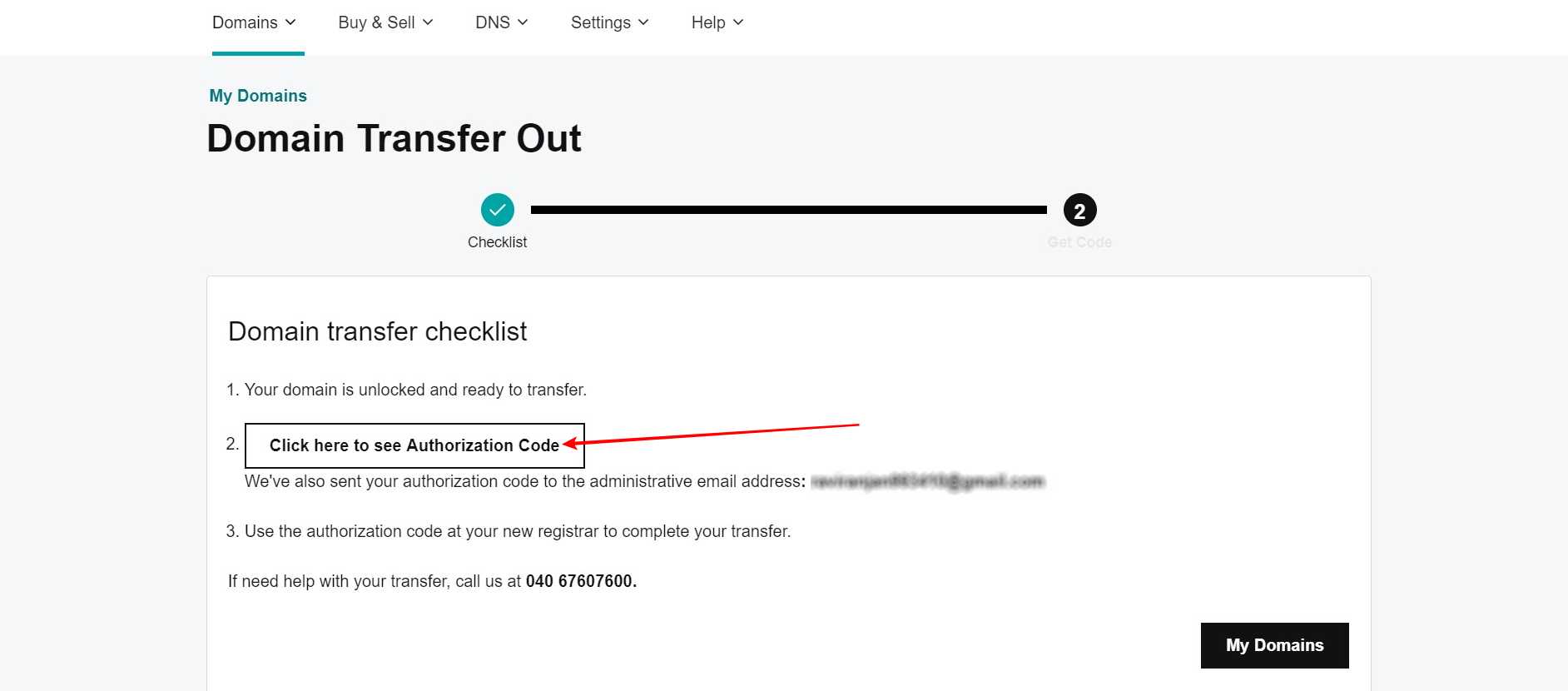 Step 5: Click "Copy to Clipboard" to copy the authorization code
Step 6: Go to Namecheap.com > Domains > Domain Transfer
Step 7: Enter domain name > Click Transfer
Step 8: Tick in "Domain Contact Information" > Paste authorization code that you copied from GoDaddy > Click "Verify Auth Code" > Tap on Add To Cart
Step 9: Click View Cart
Note: Namecheap provides WhoisGuard for free (means nobody will get your contact details publicly) & and a promotional coupon code has been automatically applied which gave us a discount of $1.7.
Step 10: Recheck everything and click Confirm Order
Step 11: Select your payment method in my case I'm using PayPal > Click Continue
Step 12: Click Checkout With PayPal
Step 13: Complete Your Payment & within 1 week the domain will be available in your Namecheap account By chance if it is not showing in your Namecheap account contact your Namecheap support, and they will resolve all your issues.
FAQ
How Much It Takes To Complete Transfer?
Usually it takes 5 – 10 minutes to complete the transfer. But sometimes it takes 24 – 48 hr to complete the transfer.
What Is GoDaddy Domain Transfer Cost?
It is 100% Free if you are making transfer from godaddy to godaddy, but if you are moving out of godaddy it will take some charge depending upon domain extension and the registrar and that charge is used to increase the domain expiration duration.
After How Many Days, I Will Be Able To Transfer The Same Domain Again?
It is a rule that you can't transfer a domain for 60 days if any transfer is made for that, or it is registered first time. It might vary depending upon provider, but in case of GoDaddy it is 60 days.
Wrap Up
This is the complete procedure of godaddy domain transfer from one to another account or to another registrar. If the transfer is taking much time, try contacting the customer support, and they will complete the transfer within a few minutes.